This cheat for Pokemon Diamond [Nintendo DS] has been posted at 16 Jun 2008 by pokemaster12 and is called "How to get spiritomb". The Cheat have a rating 0 by 2 our users and has been commented 2 times. If cheat is usable don't forgot thumbs up pokemaster12 and share this with your freinds. And most important we have 286 other cheats for Pokemon Diamond, look them as soon as possible!
Easter Egg - How to get spiritomb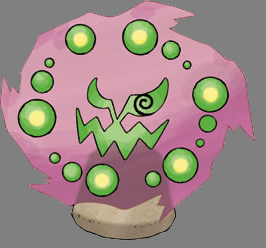 The only thing you have to do is go to route 209,put and odd keystone on the hallow tower and go underground and talk to 32 people(it can be the same person just if you get out of the underground and go in again and talk to the same person)

Where to get oddkeystones is in twinleaf town



This video is not mine its from another user of you tube

And the other oddkeystone is here



I didnt made one either but thats it if you want more oddkeystones go underground(but they are rare.
And spiritomb CAN breed so if you get one that isnt the right nature breed with ditto.
Ditto can be found in the route 218 using pokeradar.
Comments
More

Pokemon Diamond Cheats

:
Sorry, to fulfil this action you have to be CheatsGuru User
Login/register with FaceBook!
• Moshi Monsters cheats, Android • Plants vs. Zombies cheats, NDS, XBOX 360, PS3, IPHONE, Android • Pokemon Heart Gold Version cheats • Pokemon Soul Silver cheats • The Lord of the Rings: War in the North cheats, XBOX 360, PS3 • Shogun 2: Total War cheats • BioShock Infinite cheats, XBOX 360, PS3 • Darksiders 2 cheats, XBOX 360, PS3 • Call of Duty: Modern Warfare 3 cheats, PC, NDS, WII, PS3 • Elder Scrolls V: Skyrim cheats, XBOX 360, PS3 • Torchlight II cheats • Borderlands 2 cheats, XBOX 360, PS3 • Temple Run cheats • Jagged Alliance: Back in Action cheats • XCom: Enemy Unknown cheats, XBOX 360, PS3