Bebo200's public profile
Name:

Unknown

Gender:

Male

Born:

Oct 17th, 1998

From:

United Kingdom

Contributions:

13

Reviews:

0

Points:

171

Last activity:

Jun 24th, 2010
User activity by game platforms
0%

PC

0%

PS2

0%

XBOX

0%

GCN

23%

PSP

23%

NDS

54%

GBA

0%

NGAGE

0%

X360

0%

WII

0%

PS3

0%

IPHONE

0%

N64

0%

Android
Don't click here!
i love the movie avatar whoever hasnt watched it is crazy its awesome! oh.... by the way..... DONT click on that dont click here its a pain! i have got three awesome ferrets and 1 dog the most awesomest GBA game i have is probably got to be fire red on GBA all my pokemon r on lv 100 here they r! Charazard Pidgeot M achamp Tryanitar Alakaz am Dragontite Charazard so my favrite by miles. my fav psp game is kingdom of pardise u should check it out on the games i play its a good game. my fav ds game gotta be dragon quest monster joker not many people play that either again check it on the games i play for those who do play my team is estark zoma an Dr Snapped all lv 100 and fav computer game is stick wars at free world group! hers the link for u its not at the stik wars it is just the main home of the site
http://www.freeworldgroup
.com/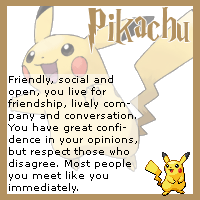 this is me taking the new personality test and this time i got somthing i like :), this is my brawl card as u can tell, im trying to get mine higher than bramblefangs!.

Click here to level up my card!
Get your own Chat Box!
Go Large!
. This is a link to a place Edgebee it is a really amazing place u need the newest flash player for it but it rules! u can play on critter forge and socerry quest and it is amazing
Sorry, to fulfil this action you have to be CheatsGuru User
Login/register with FaceBook!
• Moshi Monsters cheats, Android • Plants vs. Zombies cheats, NDS, XBOX 360, PS3, IPHONE, Android • Pokemon Heart Gold Version cheats • Pokemon Soul Silver cheats • The Lord of the Rings: War in the North cheats, XBOX 360, PS3 • Shogun 2: Total War cheats • BioShock Infinite cheats, XBOX 360, PS3 • Darksiders 2 cheats, XBOX 360, PS3 • Call of Duty: Modern Warfare 3 cheats, PC, NDS, WII, PS3 • Elder Scrolls V: Skyrim cheats, XBOX 360, PS3 • Torchlight II cheats • Borderlands 2 cheats, XBOX 360, PS3 • Temple Run cheats • Jagged Alliance: Back in Action cheats • XCom: Enemy Unknown cheats, XBOX 360, PS3