Priincess's public profile
Name:

Amy

Gender:

Unknown

Born:

Nov 28th, 1994

From:

United Kingdom

Contributions:

0

Reviews:

0

Points:

112

Last activity:

Mar 27th, 2010
User activity by game platforms
0%

PC

0%

PS2

0%

XBOX

0%

GCN

0%

PSP

0%

NDS

0%

GBA

0%

NGAGE

0%

X360

0%

WII

0%

PS3

0%

IPHONE

0%

N64

0%

Android
---


Welcome To My Wonderful Page.
Hi Im Priincess, Also Known As Amy Or My Other Acc Icicles.
I Am Fourteen, As Well As Being The
Most Awesome Person you're Ever
Gonna' Meet xD
And' And' I Own Mike.

Im Pretty Straight Forward,
My Mood Changes Depending On Who i Want
To Get Along With Or Talk To.


---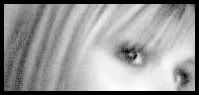 ---

Yeah Thats Me,
I Like To Take Alot Of Pictures xD
I Think I Look A Bit Stupid There...
Anyways.

I'm A Music Lover xD
Yes Indeedy.
I Love To Listen To Pop, Rap n' RnB'
n' Maybe a Bit of Rock.
My Favourite Singer Is Britney Spears xD

Why Am I Here?
Well Obviously Its Because I Like To Play Games,
I Like RPG Kind of Games,
And Simulation Virtual Worlds.
I like To Play
Adventure/Fantasy/St rategy
Kind Of Games xD

Well Thats It I Guess'
Im A Mod here Aswell,
Send Me A Message n'
i'll Be Glad To Help xD
Oh And Sam is The Awesomest Friend of Amy
For The Year xD
Single/Taken Im Still Lovin It Either Way.
I Am Straight.Mahnn'.
And I Love Mango.
Zach is Cool =D
Mike Is a Hippy xD Lol J/k

x


---
Sorry, to fulfil this action you have to be CheatsGuru User
Login/register with FaceBook!
• Moshi Monsters cheats, Android • Plants vs. Zombies cheats, NDS, XBOX 360, PS3, IPHONE, Android • Pokemon Heart Gold Version cheats • Pokemon Soul Silver cheats • The Lord of the Rings: War in the North cheats, XBOX 360, PS3 • Shogun 2: Total War cheats • BioShock Infinite cheats, XBOX 360, PS3 • Darksiders 2 cheats, XBOX 360, PS3 • Call of Duty: Modern Warfare 3 cheats, PC, NDS, WII, PS3 • Elder Scrolls V: Skyrim cheats, XBOX 360, PS3 • Torchlight II cheats • Borderlands 2 cheats, XBOX 360, PS3 • Temple Run cheats • Jagged Alliance: Back in Action cheats • XCom: Enemy Unknown cheats, XBOX 360, PS3