WolfPup34's public profile
Name:

Unknown

Gender:

Unknown

From:

United States

Contributions:

4

Reviews:

0

Points:

1297

Last activity:

Jul 18th, 2010
User activity by game platforms
0%

PC

0%

PS2

0%

XBOX

0%

GCN

0%

PSP

100%

NDS

0%

GBA

0%

NGAGE

0%

X360

0%

WII

0%

PS3

0%

IPHONE

0%

N64

0%

Android
Want one like this? Just click mine! Ok here's a funny video I found that will make you LOL! Now here are some pics that I found on Photobucket!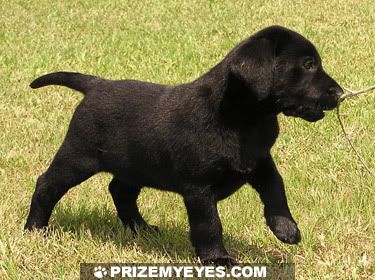 <a
And on Neopets, this is my top Neopet.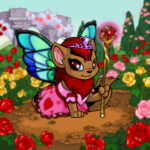 Now that I have that out of the way, it's time to talk about moi here. Some of my goals in CG is to try to get into the Top 100 users. Some if my friends here are part of those users. So wish me luck in trying to aim for that goal! Another goal for me is to get to at least 1,000 points. As you can see, I am currently at about 780. So I'm pretty much almost there. Enough of goals now. Let's talk about what I play. I play Pokemon game series for the NDS, Animal Crossing City Folk and Super Smash Bros. Brawl on the WII, Battlefield Bad Co. and Call of Duty 4 Modern Warfare on the PS3, and that's about it. Ok now that boring stuff is done, I bet you guys want some of my friend codes right about now. Well ok then! Here they are! City Folk FC: 2278 0986 9009 And for City Folk, City: GalaTown Name: Camille Pokemon Platinum FC: 3824 5269 3919 Name: Vidiana Super Smah Bros. Brawl FC: none yet but soon! so that's it for now. PM me with your FC if you wanna do something on one if these games! Especially for Animal Crossing City Folk because I need help with my town. There's alot of weeds and some trash. And I only have peaches and one coconut tree. So plz, if you have other fruits other than peachs and coconuts and wanna help pull some weeds or chop down extra trees, PM me with your FC, city name, and name! As a payment, I'll give you each 10,000 bells! So thank you! I don't have Wiispeak but I don't care. I'll just type. Well that's about it for now. Until next time, BYE!
Can someone make me a code that is short and makes you get a gold trainer card with an espeon (pokesav generated) please?
Sorry, to fulfil this action you have to be CheatsGuru User
Login/register with FaceBook!
• Moshi Monsters cheats, Android • Plants vs. Zombies cheats, NDS, XBOX 360, PS3, IPHONE, Android • Pokemon Heart Gold Version cheats • Pokemon Soul Silver cheats • The Lord of the Rings: War in the North cheats, XBOX 360, PS3 • Shogun 2: Total War cheats • BioShock Infinite cheats, XBOX 360, PS3 • Darksiders 2 cheats, XBOX 360, PS3 • Call of Duty: Modern Warfare 3 cheats, PC, NDS, WII, PS3 • Elder Scrolls V: Skyrim cheats, XBOX 360, PS3 • Torchlight II cheats • Borderlands 2 cheats, XBOX 360, PS3 • Temple Run cheats • Jagged Alliance: Back in Action cheats • XCom: Enemy Unknown cheats, XBOX 360, PS3