biggoronsword1's public profile
Name:

Mark

Gender:

Male

Born:

Dec 09th, 1995

From:

United States

Contributions:

1

Reviews:

0

Points:

24

Last activity:

Jan 30th, 2015
User activity by game platforms
0%

PC

0%

PS2

0%

XBOX

0%

GCN

0%

PSP

0%

NDS

0%

GBA

0%

NGAGE

0%

X360

0%

WII

0%

PS3

0%

IPHONE

0%

N64

0%

Android
eonlightvalley.com
dragonflycave.com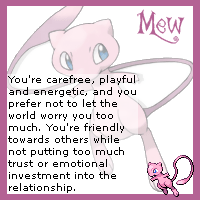 sunrise.com
caffeinenebula.com
I'm Entei!


Entei embodies the passion of magma. It is thought to have been born in the eruption of a volcano. It blasts fire that consumes all that it touches.

Which Fire-type Pokemon are you?

Take Other Caffeine Nebula Quizzes
Sorry, to fulfil this action you have to be CheatsGuru User
Login/register with FaceBook!
• Moshi Monsters cheats, Android • Plants vs. Zombies cheats, NDS, XBOX 360, PS3, IPHONE, Android • Pokemon Heart Gold Version cheats • Pokemon Soul Silver cheats • The Lord of the Rings: War in the North cheats, XBOX 360, PS3 • Shogun 2: Total War cheats • BioShock Infinite cheats, XBOX 360, PS3 • Darksiders 2 cheats, XBOX 360, PS3 • Call of Duty: Modern Warfare 3 cheats, PC, NDS, WII, PS3 • Elder Scrolls V: Skyrim cheats, XBOX 360, PS3 • Torchlight II cheats • Borderlands 2 cheats, XBOX 360, PS3 • Temple Run cheats • Jagged Alliance: Back in Action cheats • XCom: Enemy Unknown cheats, XBOX 360, PS3