heros121894's public profile
Name:

erik

Gender:

Male

From:

United States

Contributions:

6

Reviews:

0

Points:

42

Last activity:

Feb 08th, 2014
User activity by game platforms
0%

PC

0%

PS2

0%

XBOX

0%

GCN

0%

PSP

100%

NDS

0%

GBA

0%

NGAGE

0%

X360

0%

WII

0%

PS3

0%

IPHONE

0%

N64

0%

Android
hey all people that own computers I'm ERIK I have 2 dogs Lucky and Dana.i live in California,Antolope valley love pasta go to Antelope valley HIGH love dragons and snakes!!!!!!!!!! ho bbies-remote control electronics ,taken by dark,my favorite pokemon is giritina[king of the distorted world] oh and i love to play rachet and clank games,pokemon,sonic, mario,conflict,extin tion ,jak and daxter,and zombie games oh and i'm making a new video game called "humanities darkest hours" and if you feeling down i'll help u any to try and get u bk up and happy:D i can garrented that promise i also write songs!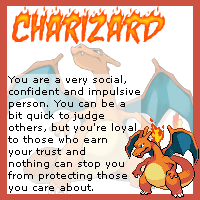 Get your own Chat Box!
Go Large!
Sorry, to fulfil this action you have to be CheatsGuru User
Login/register with FaceBook!
• Moshi Monsters cheats, Android • Plants vs. Zombies cheats, NDS, XBOX 360, PS3, IPHONE, Android • Pokemon Heart Gold Version cheats • Pokemon Soul Silver cheats • The Lord of the Rings: War in the North cheats, XBOX 360, PS3 • Shogun 2: Total War cheats • BioShock Infinite cheats, XBOX 360, PS3 • Darksiders 2 cheats, XBOX 360, PS3 • Call of Duty: Modern Warfare 3 cheats, PC, NDS, WII, PS3 • Elder Scrolls V: Skyrim cheats, XBOX 360, PS3 • Torchlight II cheats • Borderlands 2 cheats, XBOX 360, PS3 • Temple Run cheats • Jagged Alliance: Back in Action cheats • XCom: Enemy Unknown cheats, XBOX 360, PS3