mudkipmaster's public profile
Name:

Billy

Gender:

Male

From:

United Kingdom

Contributions:

24

Reviews:

4

Points:

4177

Last activity:

Aug 22nd, 2016
User activity by game platforms
19%

PC

0%

PS2

0%

XBOX

0%

GCN

0%

PSP

62%

NDS

0%

GBA

0%

NGAGE

0%

X360

19%

WII

0%

PS3

0%

IPHONE

0%

N64

0%

Android
Hey guys, my name is Billy but you can just call me Kip. I am 18 years old and play a lot of video games spread across multiple platforms, mostly PC. I am also a moderator for any game on the PC platform so if you see anything odd going on on any PC game page, let me know. I am keen to help and will happily respond to any questions you have on this website, gaming or any problems you have. I used to play a lot of Pokemon, so I have decent knowledge of it. I am very good at the Elder Scrolls games and will be pretty good at answering your questions regarding that department. I've been going on Cheatsguru since January 2009 and was appointed to a 'Platform Moderator' for PC around August 2011. While you're here, do yourself a favour and don't look at my pre-2011 posts. They're horrible. Trust me.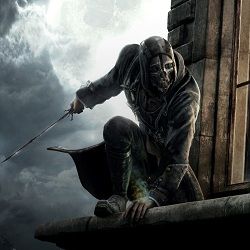 how to use the mystery gift
Sorry, to fulfil this action you have to be CheatsGuru User
Login/register with FaceBook!
• Moshi Monsters cheats, Android • Plants vs. Zombies cheats, NDS, XBOX 360, PS3, IPHONE, Android • Pokemon Heart Gold Version cheats • Pokemon Soul Silver cheats • The Lord of the Rings: War in the North cheats, XBOX 360, PS3 • Shogun 2: Total War cheats • BioShock Infinite cheats, XBOX 360, PS3 • Darksiders 2 cheats, XBOX 360, PS3 • Call of Duty: Modern Warfare 3 cheats, PC, NDS, WII, PS3 • Elder Scrolls V: Skyrim cheats, XBOX 360, PS3 • Torchlight II cheats • Borderlands 2 cheats, XBOX 360, PS3 • Temple Run cheats • Jagged Alliance: Back in Action cheats • XCom: Enemy Unknown cheats, XBOX 360, PS3