pokemon4321's public profile
Name:

soban

Gender:

Male

Born:

Jun 22nd, 1996

From:

Pakistan

Contributions:

1

Reviews:

0

Points:

514

Last activity:

Nov 28th, 2011
User activity by game platforms
0%

PC

100%

PS2

0%

XBOX

0%

GCN

0%

PSP

0%

NDS

0%

GBA

0%

NGAGE

0%

X360

0%

WII

0%

PS3

0%

IPHONE

0%

N64

0%

Android
i am smart,nice to every one i always get good marks in my exams and i alway get the highest mark in math in the whole school.i like to watch pokemon and dbz plus naruto.

Click here to feed me a Star Fruit!
Get your own at Flyffables!

Click here to feed me a Rare Candy!
Get your own at PokePlushies!
charizard
dark charizard
bulbasaur
arcarnine
shiny arcarnine
joltion
lugia
celibi
latias
latios
arecus
dialagia
palkia
luncuro they all were kids when then born now dbgt pic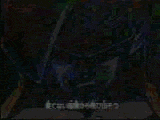 now naruto pic
Sorry, to fulfil this action you have to be CheatsGuru User
Login/register with FaceBook!
• Moshi Monsters cheats, Android • Plants vs. Zombies cheats, NDS, XBOX 360, PS3, IPHONE, Android • Pokemon Heart Gold Version cheats • Pokemon Soul Silver cheats • The Lord of the Rings: War in the North cheats, XBOX 360, PS3 • Shogun 2: Total War cheats • BioShock Infinite cheats, XBOX 360, PS3 • Darksiders 2 cheats, XBOX 360, PS3 • Call of Duty: Modern Warfare 3 cheats, PC, NDS, WII, PS3 • Elder Scrolls V: Skyrim cheats, XBOX 360, PS3 • Torchlight II cheats • Borderlands 2 cheats, XBOX 360, PS3 • Temple Run cheats • Jagged Alliance: Back in Action cheats • XCom: Enemy Unknown cheats, XBOX 360, PS3