tigerkiller101's public profile
Name:

WHO AM I?

Gender:

Unknown

From:

Unknown

Contributions:

1

Reviews:

0

Points:

144

Last activity:

Dec 05th, 2014
User activity by game platforms
0%

PC

0%

PS2

100%

XBOX

0%

GCN

0%

PSP

0%

NDS

0%

GBA

0%

NGAGE

0%

X360

0%

WII

0%

PS3

0%

IPHONE

0%

N64

0%

Android
HEY! tigerkiller101 here! Join us at the IMPERIAL LEAGUE! Click on the image below!
This site will take you to a place where strong pokemon trainers gather and join the IMPERIAL LEAGUE! The IMPERIAL LEAGUE is just like the normal game, just over the internet. First you battle the 8 gym leaders, then the Elite Four, last the great LILLIGANT MASTER, the champion! We are very strong! if you want to challenge us, then stay tuned to the website above. You can join for free, so come join us! "Generation 4/5 games only!" My name there is of course... tigerkiller101!
Mewtwo represents my gym leader team for the imperial league!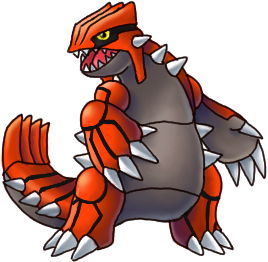 Groudon represents my gym leader team in the imperial league. I am the imperial league gym leaders for gen 4 and 5! psychic rules the gen 5 and ground type rules the gen 4! think you can beat this? if you think you can, join us at Imperial League (click on picture above to log into the website!
Sorry, to fulfil this action you have to be CheatsGuru User
Login/register with FaceBook!
• Moshi Monsters cheats, Android • Plants vs. Zombies cheats, NDS, XBOX 360, PS3, IPHONE, Android • Pokemon Heart Gold Version cheats • Pokemon Soul Silver cheats • The Lord of the Rings: War in the North cheats, XBOX 360, PS3 • Shogun 2: Total War cheats • BioShock Infinite cheats, XBOX 360, PS3 • Darksiders 2 cheats, XBOX 360, PS3 • Call of Duty: Modern Warfare 3 cheats, PC, NDS, WII, PS3 • Elder Scrolls V: Skyrim cheats, XBOX 360, PS3 • Torchlight II cheats • Borderlands 2 cheats, XBOX 360, PS3 • Temple Run cheats • Jagged Alliance: Back in Action cheats • XCom: Enemy Unknown cheats, XBOX 360, PS3