sawah's public profile
Name:

jhon wiliam gachri

Gender:

Male

From:

Indonesia

Contributions:

3

Reviews:

0

Points:

767

Last activity:

Feb 01st, 2012
User activity by game platforms
34%

PC

0%

PS2

0%

XBOX

0%

GCN

0%

PSP

0%

NDS

0%

GBA

0%

NGAGE

33%

X360

0%

WII

33%

PS3

0%

IPHONE

0%

N64

0%

Android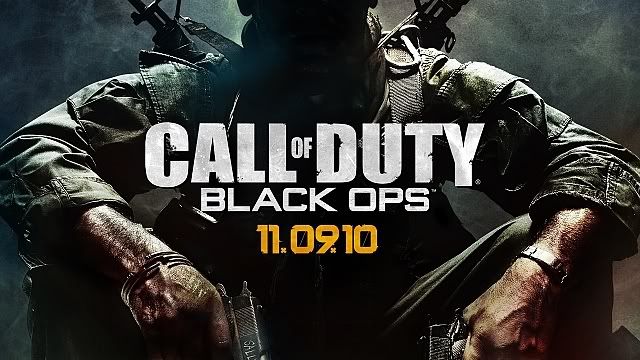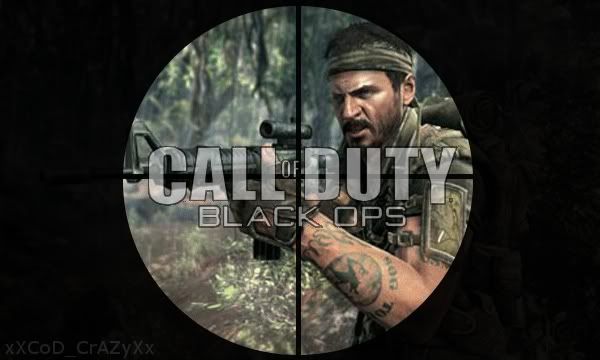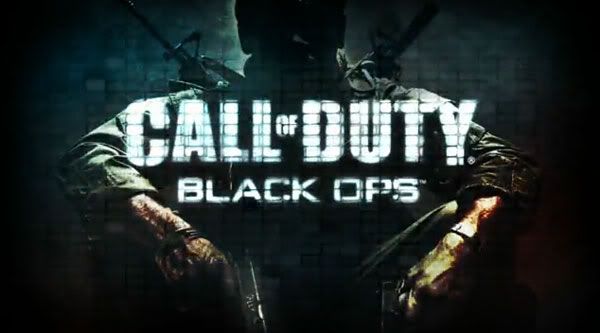 "We weren't just impressed by Black Ops; We were blown away" - OXM "Seeing Black Ops for the first time was exhilarating" - IGN "High Octane" - Telegraph (UK) "Ludicrously deep multiplayer experience" - GamePro "Brilliant" - GamesRadar AN EPIC SINGLE-PLAYER CAMPAIGN The hallmark intensity of Call of Duty returns with an epic single-player campaign that takes players deep behind enemy lines as an elite Black Ops soldier engaging in covert warfare, classified operations, and explosive conflicts across the globe. CO-OP GAMEPLAY ZOMBIES RETURN! The fan favorite co-op mode made famous in Call of Duty: World at War is back as you and up to 3 friends use a multitude weapons to fend off endless waves of blood-thirsty Zombies. Fight to survive in one of the most thrilling and critically-acclaimed co-op experiences in gaming. Stay tuned as the mystery behind Zombies unravels... Combat Training allows you to play against enemy controlled AI with your friends, online and split-screen. * Split-screen play not available on Wii The biggest action series of all time returns. Call of Duty: Black Ops is an entertainment experience that will take you to conflicts across the globe, as elite Black Ops forces fight in the deniable operations and secret wars that occurred under the veil of the Cold War. AN INCREDIBLY DEEP MULTIPLAYER EXPERIENCE Expanding on the series' ultimate multiplayer experience, Call of Duty: Black Ops takes competitive play to new heights. Expect the fast-paced, action-packed combat you love with more features than ever before: Earn in-game COD Points that work like currency to purchase equipment, attachments, perks, and new customization options. This gives you the freedom to purchase what you want, when you want. All new Killstreaks such as Napalm Strikes, the remote controlled explosive device (RC Car), and controllable helicopters. Put your COD Points on the line with all-new Wager Matches. Compete for one of the top three spots in four custom game modes that test your nerves and weapon skills. Customize the look of your soldiers with a variety of face paints, gun camos, and equipment options. Use the brand new Theater Mode to show off your most epic kills. Edit and upload gameplay videos for the world to see what you're made of. Jump into Combat Training and hone your tactics against A.I. bots in both Free-For-All and Team Deathmatch game modes. PLATFORMS: PC, PS3, Xbox 360, Wii, DS RELEASE DATE: November 9, 2010 download link:
http://adf.ly/58bAL
crack:
http://adf.ly/58boO
zomb ie fix:
http://adf.ly/58bKg
MP fix:
http://alterops.net/
or
http://alteriw.net/
config:
http://adf.ly/58bPb
config MP:
http://adf.ly/58bT7
Sorry, to fulfil this action you have to be CheatsGuru User
Login/register with FaceBook!
• Moshi Monsters cheats, Android • Plants vs. Zombies cheats, NDS, XBOX 360, PS3, IPHONE, Android • Pokemon Heart Gold Version cheats • Pokemon Soul Silver cheats • The Lord of the Rings: War in the North cheats, XBOX 360, PS3 • Shogun 2: Total War cheats • BioShock Infinite cheats, XBOX 360, PS3 • Darksiders 2 cheats, XBOX 360, PS3 • Call of Duty: Modern Warfare 3 cheats, PC, NDS, WII, PS3 • Elder Scrolls V: Skyrim cheats, XBOX 360, PS3 • Torchlight II cheats • Borderlands 2 cheats, XBOX 360, PS3 • Temple Run cheats • Jagged Alliance: Back in Action cheats • XCom: Enemy Unknown cheats, XBOX 360, PS3