ydocrevolg's public profile
Name:

Ydoc Revolg

Gender:

Male

From:

United States

Contributions:

0

Reviews:

0

Points:

84

Last activity:

May 02nd, 2018
User activity by game platforms
0%

PC

0%

PS2

0%

XBOX

0%

GCN

0%

PSP

0%

NDS

0%

GBA

0%

NGAGE

0%

X360

0%

WII

0%

PS3

0%

IPHONE

0%

N64

0%

Android

Hello, my name is Ydoc Revolg. i play the following pokemon games online: lake, creed, volcano, indigo, deluge, and omega! yeah... im a pokemon freak!!! (its easer to find all this stuff on google.com and some you may need to get google chrome or firfox i prefer firefox but still.) dont be affraid im really friendly and if you have anything to ask feel free. i will answer any and all questions. P.S. im not leaving this website at all so im reliable at the moment (or unless i dont have internet or a computer) besides that you can trust me with anything. i hope i can become friends with every single one of you. by the way if you cant tell... IM IN LOVE WITH NINETALES!!! ITS MY FAVORITE POKEMON!! SO IS ZOROARK!!!
Get your own Poll!
Get your own Poll!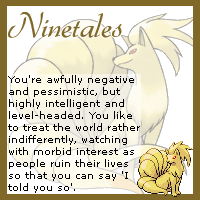 Sorry, to fulfil this action you have to be CheatsGuru User
Login/register with FaceBook!
• Moshi Monsters cheats, Android • Plants vs. Zombies cheats, NDS, XBOX 360, PS3, IPHONE, Android • Pokemon Heart Gold Version cheats • Pokemon Soul Silver cheats • The Lord of the Rings: War in the North cheats, XBOX 360, PS3 • Shogun 2: Total War cheats • BioShock Infinite cheats, XBOX 360, PS3 • Darksiders 2 cheats, XBOX 360, PS3 • Call of Duty: Modern Warfare 3 cheats, PC, NDS, WII, PS3 • Elder Scrolls V: Skyrim cheats, XBOX 360, PS3 • Torchlight II cheats • Borderlands 2 cheats, XBOX 360, PS3 • Temple Run cheats • Jagged Alliance: Back in Action cheats • XCom: Enemy Unknown cheats, XBOX 360, PS3